25 Easy Toddler Lunch Ideas for Every Picky Eater
Pack up these meals for daycare or a play date.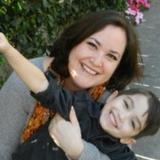 By Christina Montoya Fiedler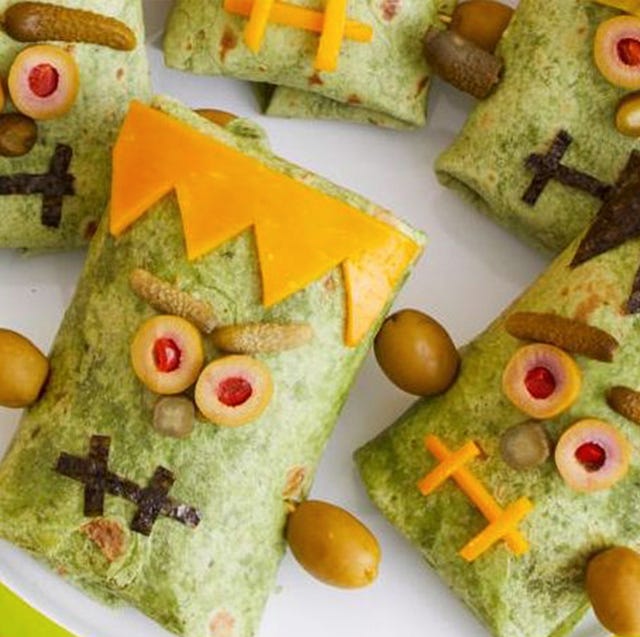 Lunchtime can be difficult with little ones. They might be so engrossed in play that nothing can get them to stop and eat, or they're so desperately in need of a nap they refuse to sit down to eat altogether. And if you're going back to the same staples every week (we see you, chicken nuggets), it can be even harder. So, we've come up with some easy toddler lunch ideas that will have them eager to chow down.
Your child's ability to eat solid foods opens up a whole new world of flavors and textures and the possibilities are truly endless. Now that they're past the strained vegetables and mushy fruit phase, you can start feeding them a variety of dishes to help expand their palates with new salty, sweet, sour, and even mildly spicy dishes. These lunch ideas for toddlers are packed with protein, nutrients, and all that good stuff that keeps tummies full and energy levels up. And they're so good, you might just want to serve yourself up a dish, too.
Everything below should be safe for your toddler to eat at home, on a play date or in daycare. However, you may need to omit certain ingredients (like nuts) if your child has a food allergy or your daycare center doesn't allow it. Also keep in mind that all recipes on this list should be cut-up into small pieces to avoid choking.
The Centers for Disease Control and Prevention notes the following as potential choking hazards for young children:

Uncut cherry or grape tomatoes
Cooked or raw whole corn kernels
Pieces of hard raw vegetables or fruit, such as raw carrots or apples
Whole pieces of canned fruit, uncut grapes, berries, cherries, or melon balls
Uncooked dried vegetables or fruit, such as raisins
Whole or chopped nuts and seeds
Chunks or spoonfuls of nut and seed butters, such as peanut butter
Tough or large chunks of meat
Hot dogs, meat sticks, or sausages
Large chunks of cheese, especially string cheese
Bones in meat or fish
Whole beans
Cookies or granola bars
Potato or corn chips, pretzels, popcorn, or similar snack foods
Crackers or breads with seeds, nut pieces, or whole grain kernels
Whole grain kernels of cooked barley, wheat, or other grains
Plain wheat germ
Round or hard candy, jelly beans, caramels, gum drops, or gummy candies
Chewy fruit snacks
Chewing gum
Marshmallows
1
Stove Top Mac 'n' Cheese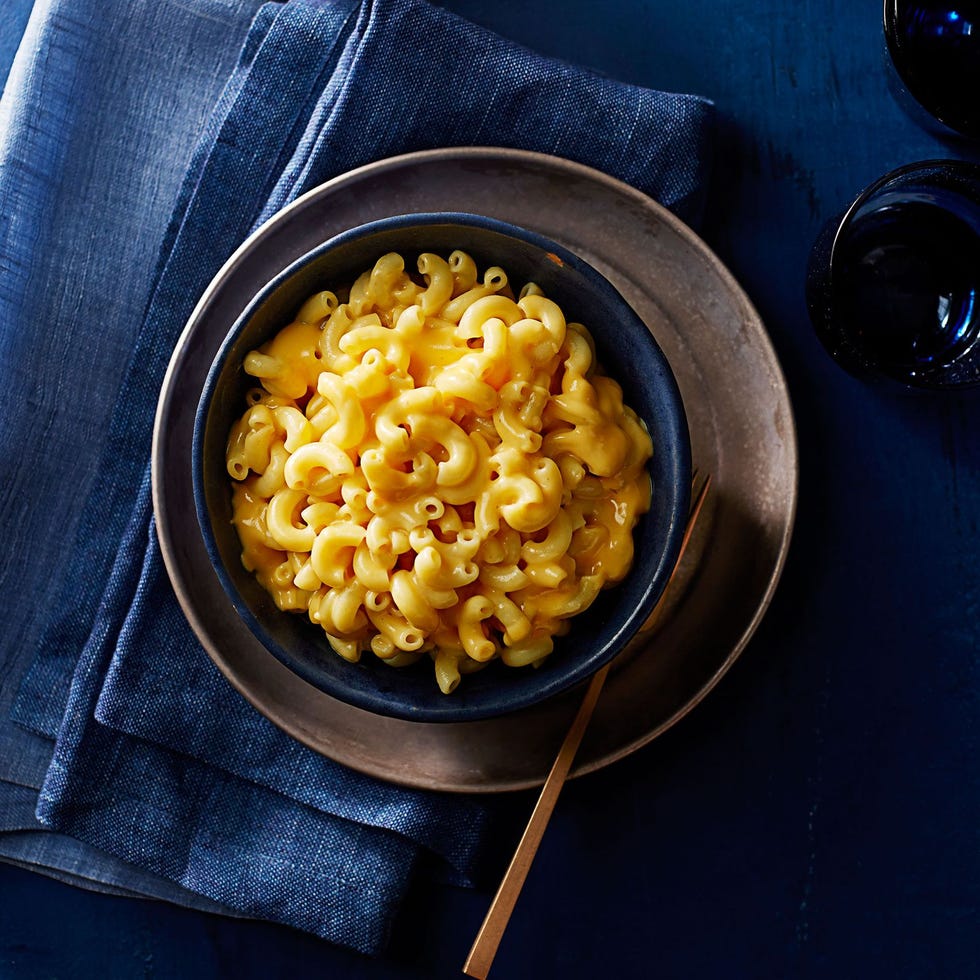 Johnny Miller
Give the boxed stuff a break and make a skillet full of this cheesy goodness instead. It takes just 34 minutes, and can be scooped perfectly into a bowl or thermos.
Get the Stove Top Mac 'n' Cheese recipe.
2
Grilled Cheese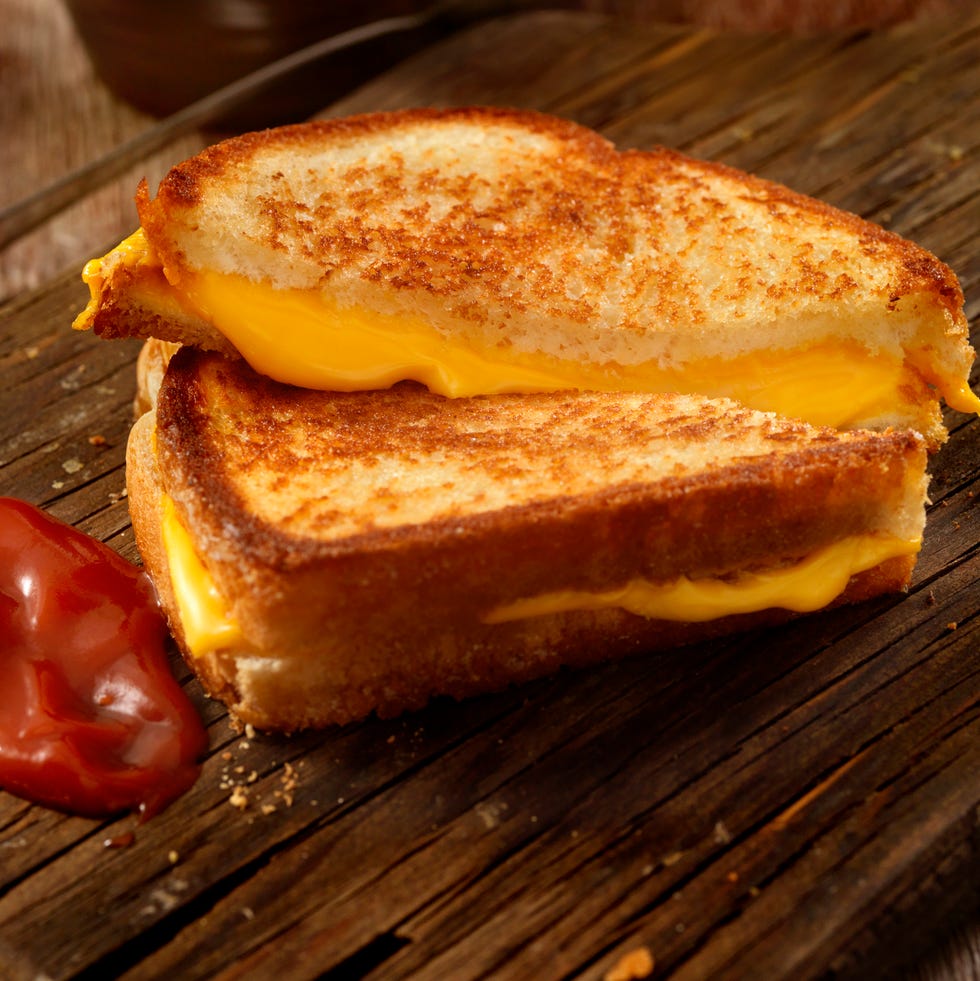 LauriPatterson
//
Getty Images
The great thing about a grilled cheese sandwich is that it's good either hot or cold. So if you make it the night before, it doesn't have to be reheated, or if you make it the day of and wrap it up in tinfoil, it'll stay warm. Also, cheese is filled with calcium for your little ones, just make sure to cut it up into bite-sized pieces.
Get the Grilled Cheese recipe.
3
Peanut Butter and Jelly Muffins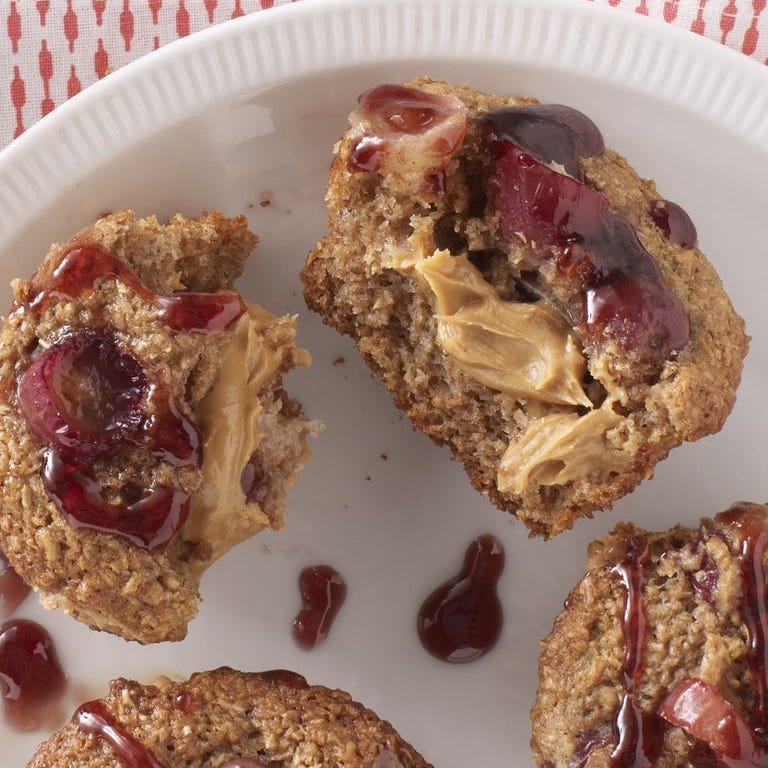 Peanut butter and jelly sandwiches are a lunchtime staple. But if you're trying to change things up, try a muffin version instead. Pair with a glass of milk and apple slices for a full meal. Just make sure to check that your daycare is okay with peanut butter!
Advertisement - Continue Reading Below
4
Scrambled Egg Tacos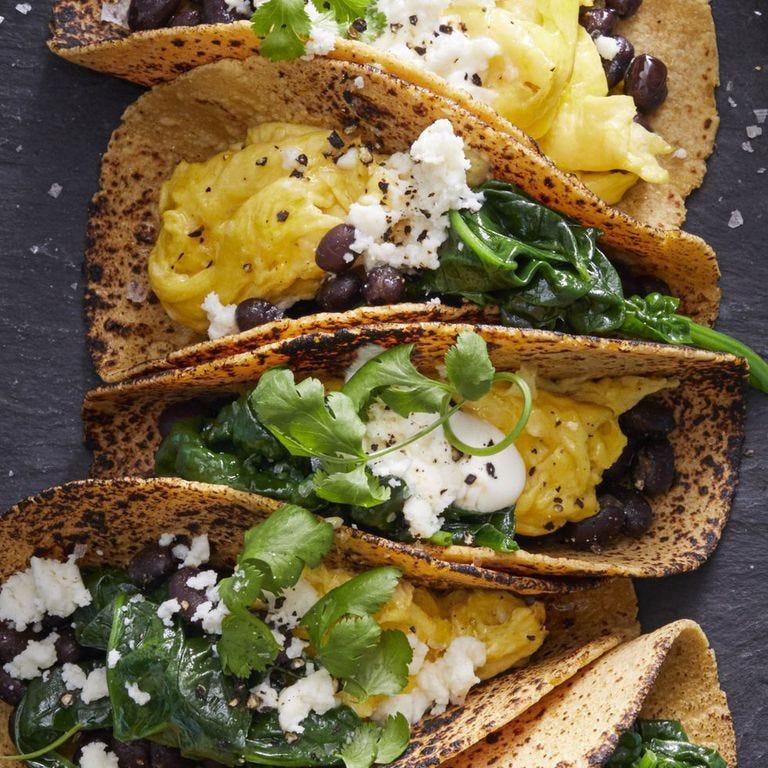 CON POULOS
Protein-packed eggs aren't just for breakfast. Scramble up a few and toss them into a taco and top with cheese for an easy toddler-approved lunch. You can even go with a deconstructed version. Just make sure to skip wheat tortillas until they are a bit older as they tend to be chewy, as well as any toppings and beans.
Get the Scrambled Egg Tacos recipe.
5
Slow Cooker Applesauce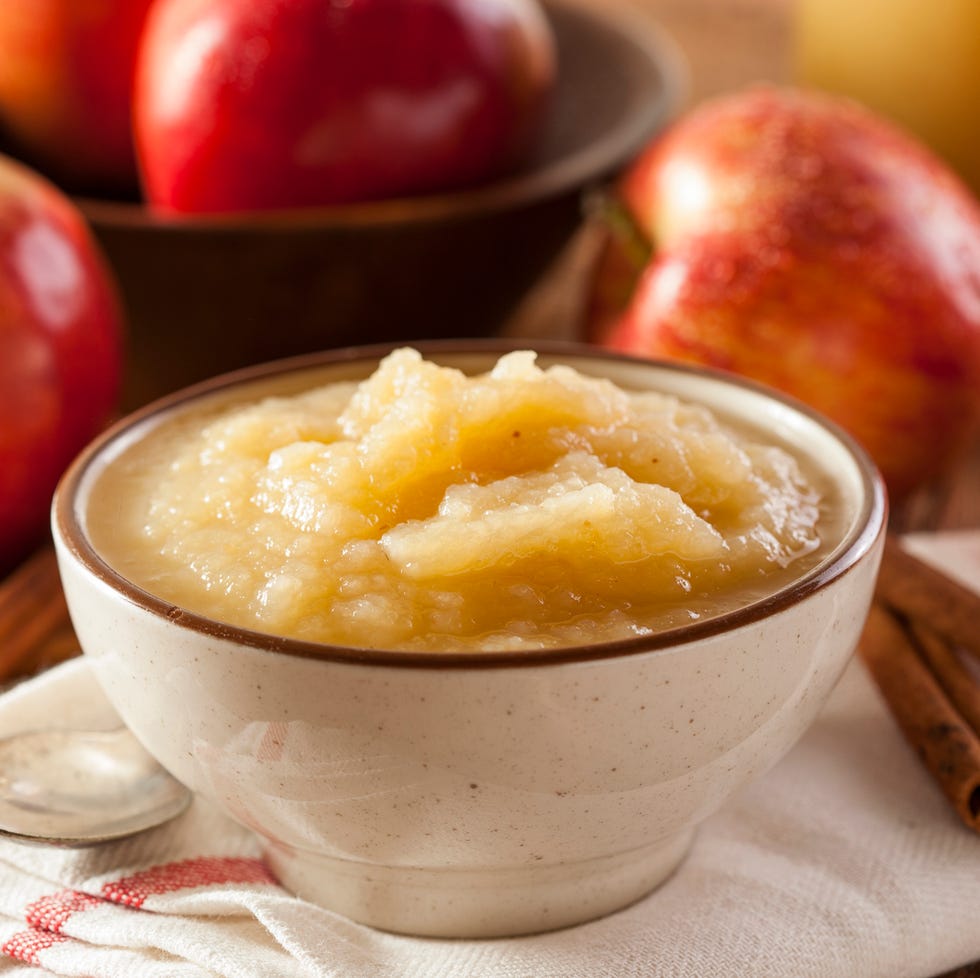 BHOFACK2
//
Getty Images
Sure, you can pack the store-bought apple sauce in their bag, but if you want to try something homemade where you can control the ingredients, try our slow cooker recipe that has just four ingredients.
Get the Slow Cooker Applesauce recipe.
6
Monster Wraps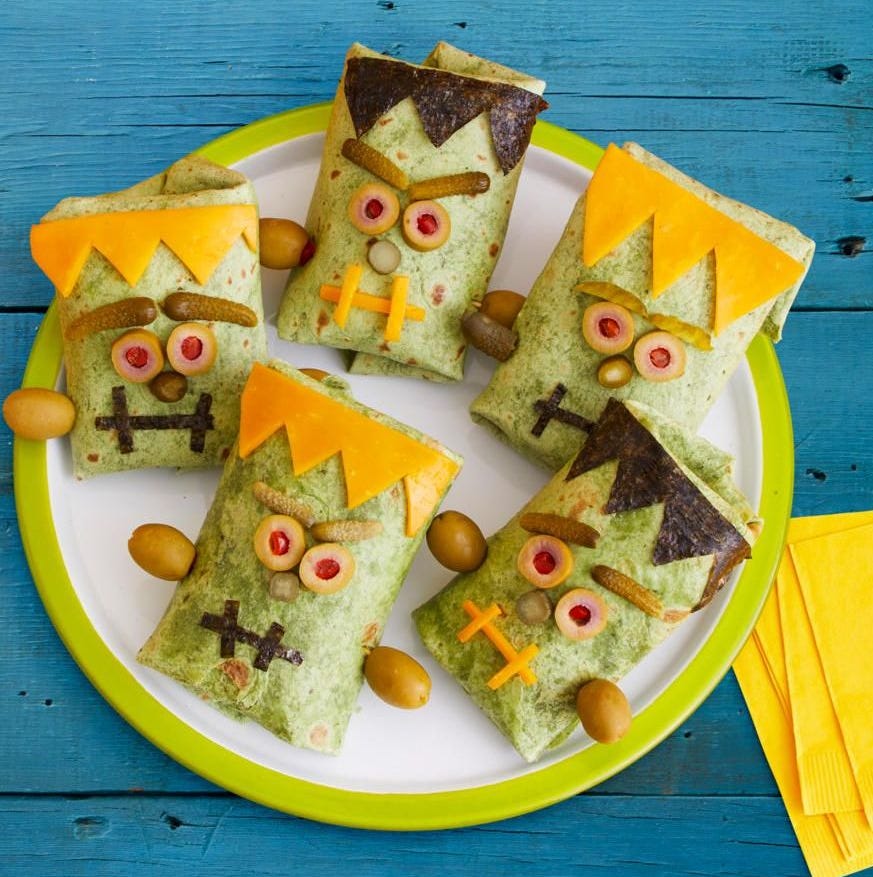 Advertisement - Continue Reading Below
7
Tex Mex Chicken Quesadilla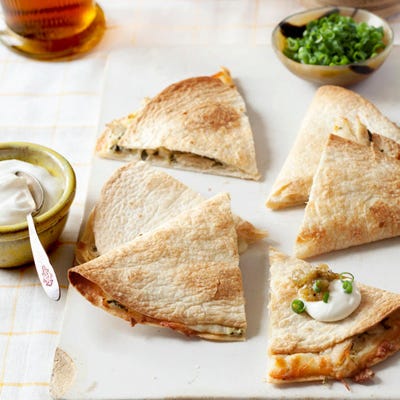 Kate Sears
8
Crispy Baked Chicken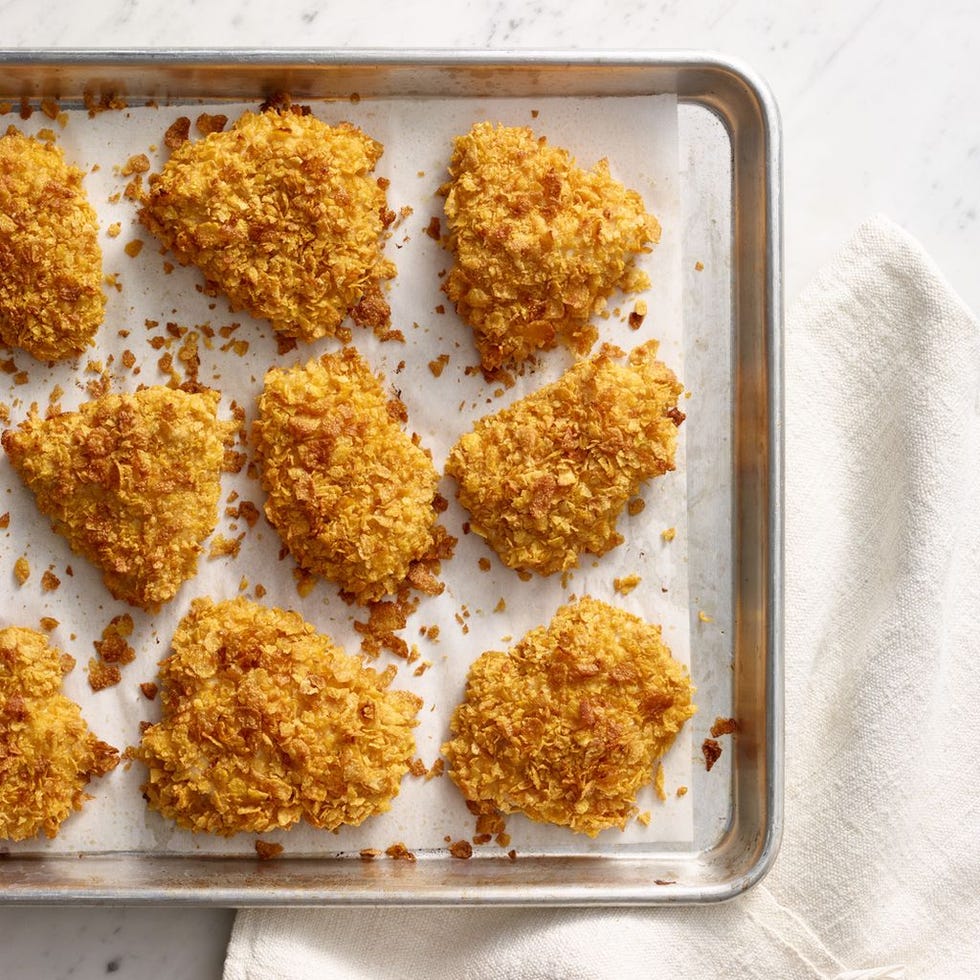 Photo credit: Steve Giralt; Food styling by Anne Disrude; Prop styling by Megan Hedgpeth
Making your own chicken nuggets is a lot easier than you think, plus you'll know that each one is made with wholesome ingredients sans fillers or nitrates. Make extra to freeze for a later meal.
Get the Crispy Baked Chicken recipe.
9
Pizzadilla
Budget Bytes
Quesadillas and pizza, together? It's a winning combination that toddlers will love.
Get the Pizzadilla recipe at Budget Bytes.
Advertisement - Continue Reading Below
10
Blueberry Smoothie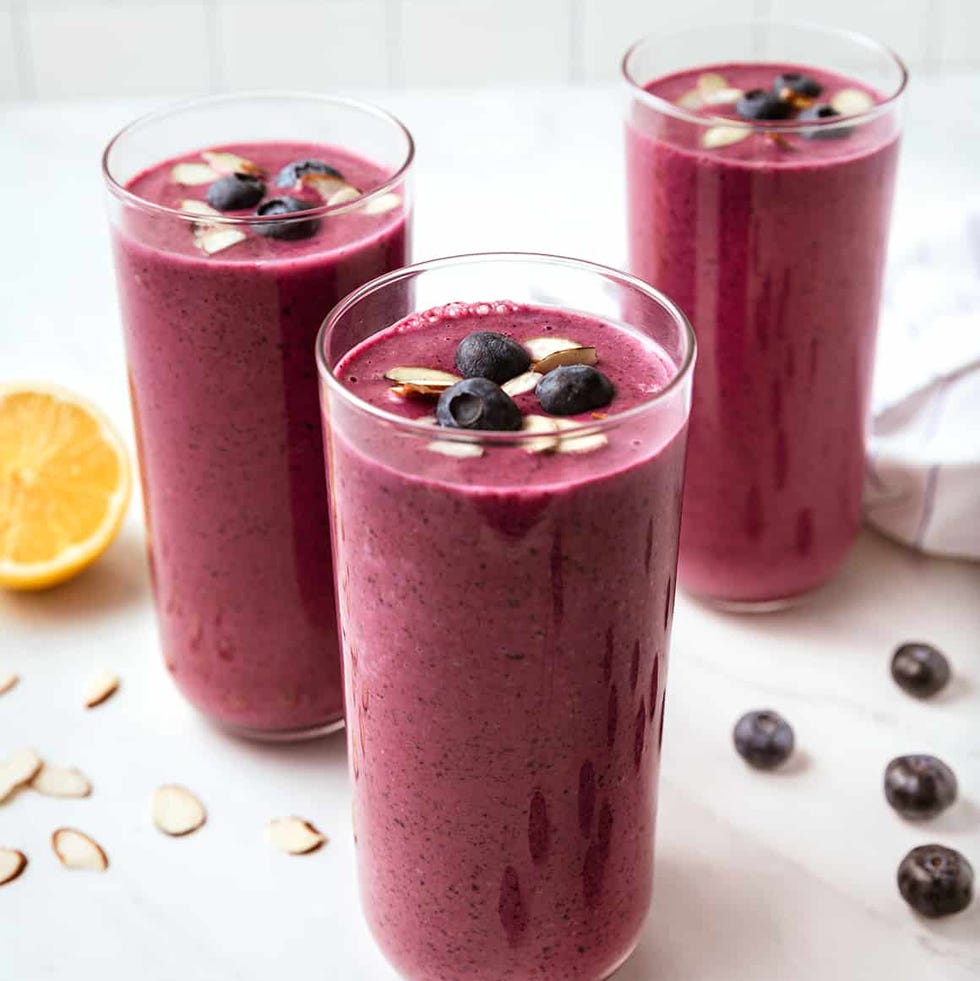 Need lunch on the go? Try a protein-infused smoothie that has wholesome ingredients like blueberries, almond butter, and bananas that will help keep tiny tummies full.
Get the Blueberry Smoothie recipe at Love and Lemons.
11
Zuchinni Slice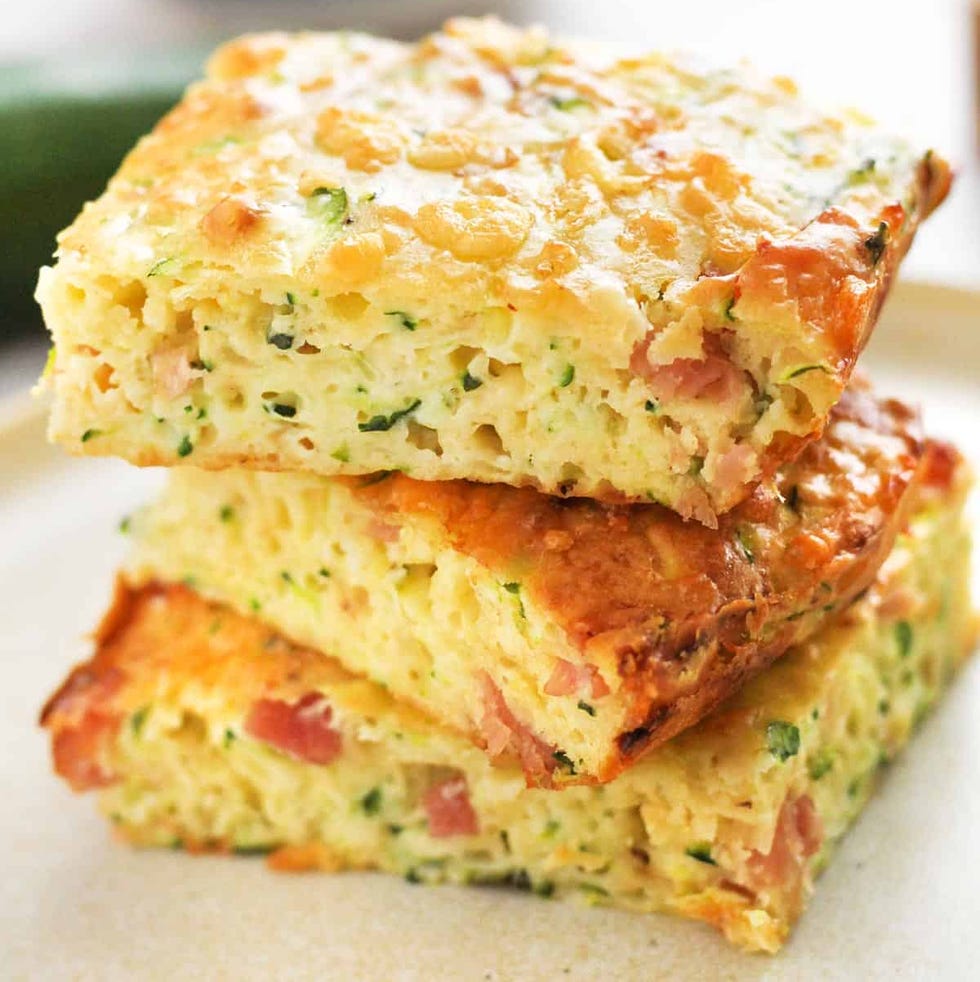 Budget Bytes
Any dish that you can make ahead and serve up the next day is a winning recipe. This recipe is easy to prepare and packs well for lunches on the go.
Get the Zucchini Slice recipe at Budget Bytes.
12
Classic Chicken Soup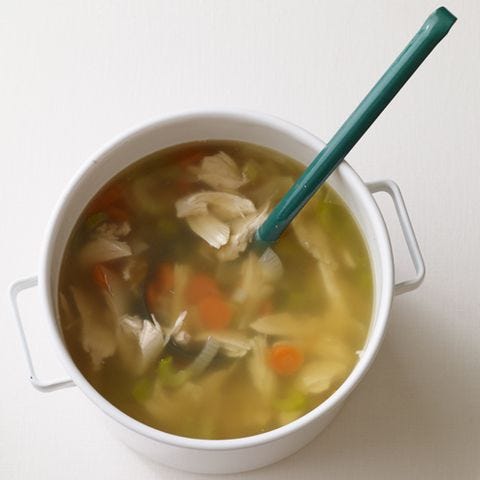 Woman's Day
Advertisement - Continue Reading Below
13
One Pot Creamy Beef Pasta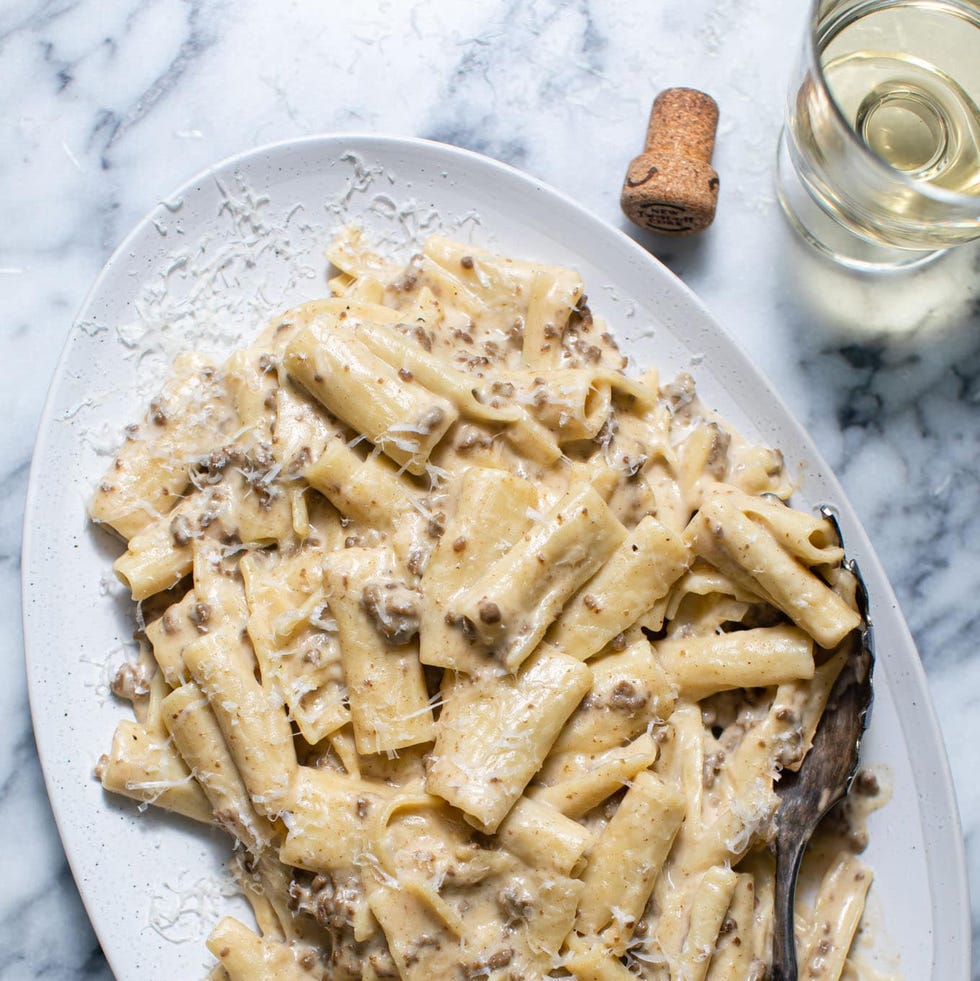 Butter Be Ready
14
Broccoli and Cheddar Rollups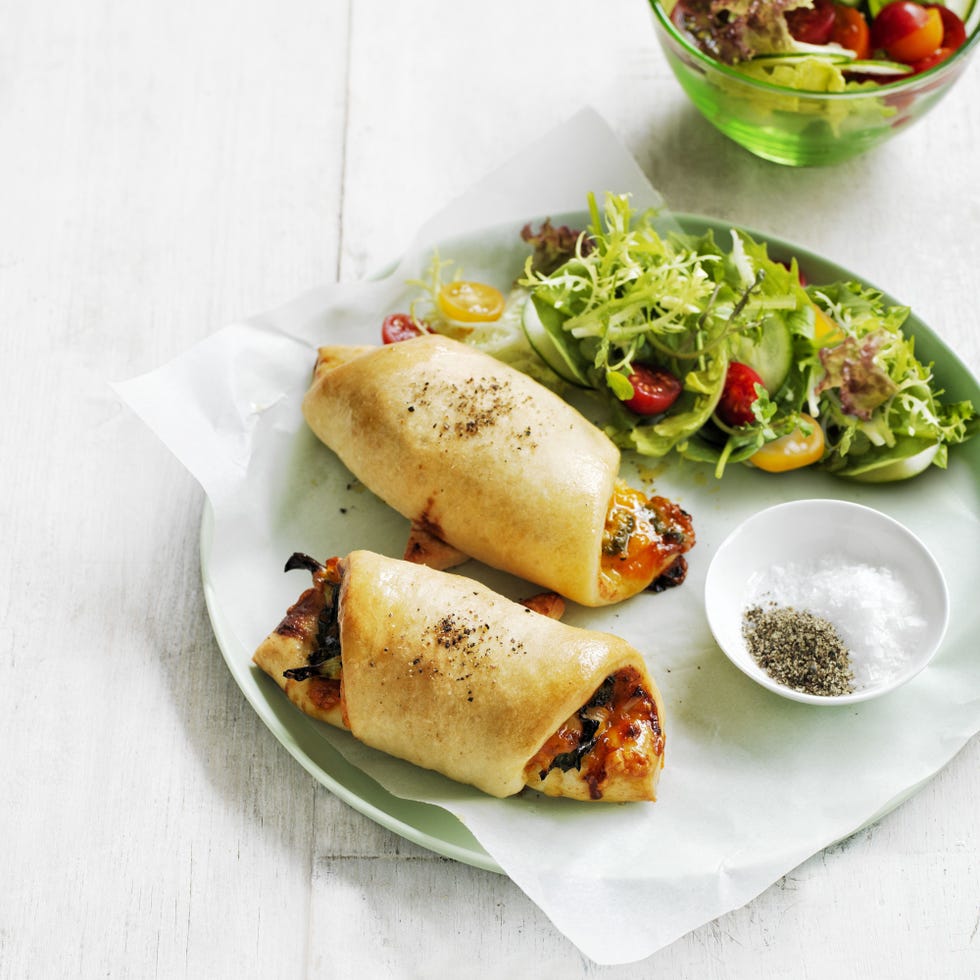 Photo credit: Chris Court; Food stylist: Justine Poole; Prop stylist: Lucy Tweed
Ready-made pizza dough helps this easy-to-make lunch option come together. While the recipe calls for cheddar cheese you can use whatever you have on hand. Be sure to cut them up for easier eating.
Get the Broccoli and Cheddar Rollups recipe.
15
Crunchy Tortilla Fish Sticks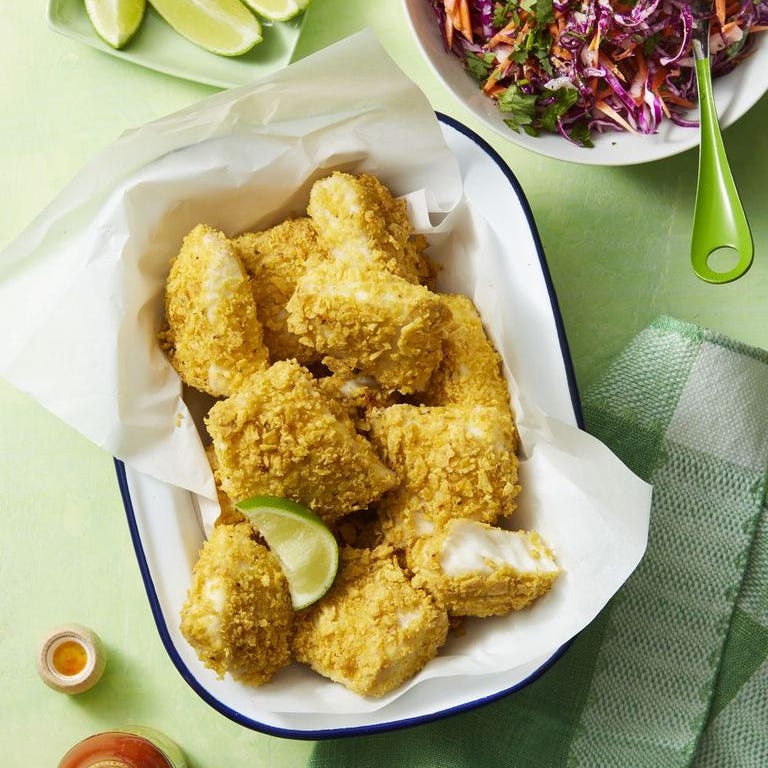 MIKE GARTEN
Advertisement - Continue Reading Below
16
Sloppy Joe Sliders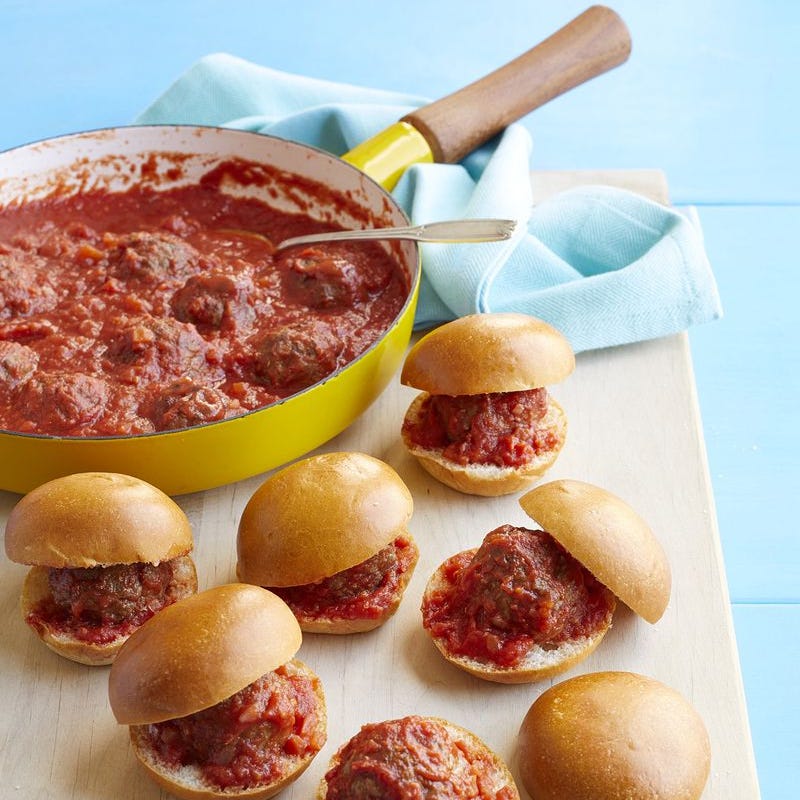 Ryan Dausch
Why have a plain old burger when you can have a sloppy Joe? This all-time favorite is shrunk down to toddler-sized sliders.
Get the Sloppy Joe Sliders recipe.
17
Loaded-with-Veggies Soup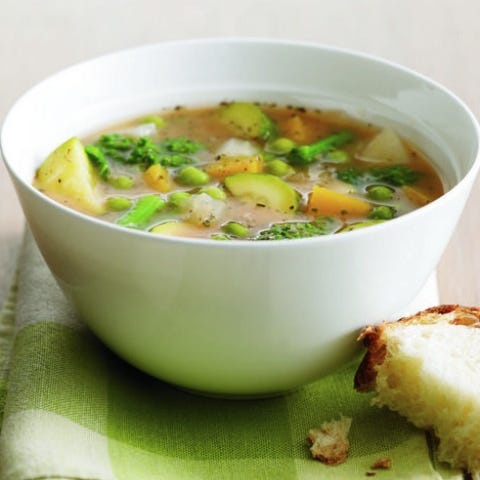 Philip Ficks
18
One-Pot Spaghetti Marinara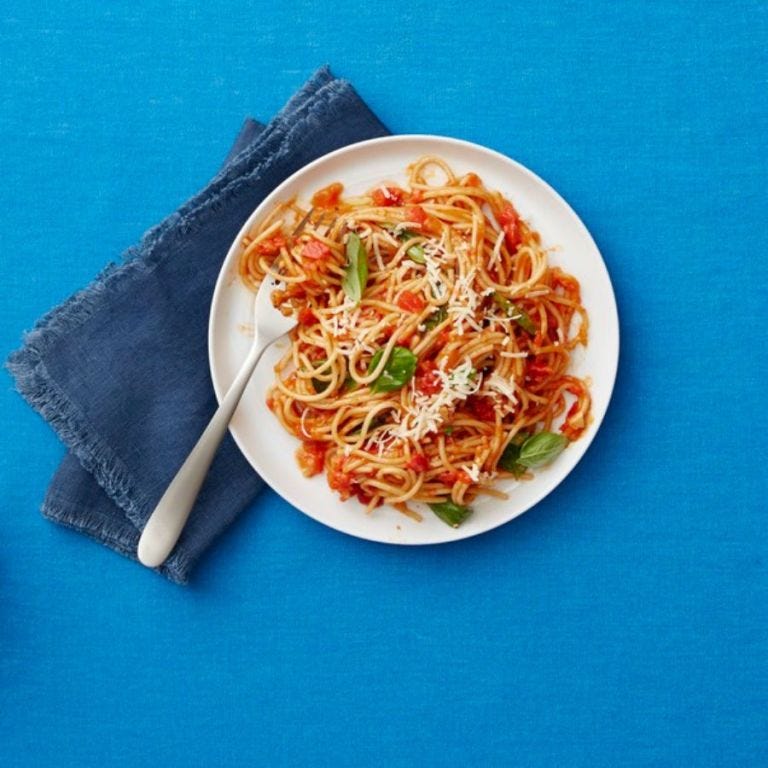 Erika Lapresto. Food Stylist: Simon Andrews. Prop Stylist: Allstar Turnbull
Sometimes something as simple as spaghetti makes the best lunch for toddlers. Bonus points for this recipe because it calls for just one pot. Just make sure you cut up the pasta.
Get the One-Pot Spaghetti Marinara recipe.
Advertisement - Continue Reading Below
19
Oatmeal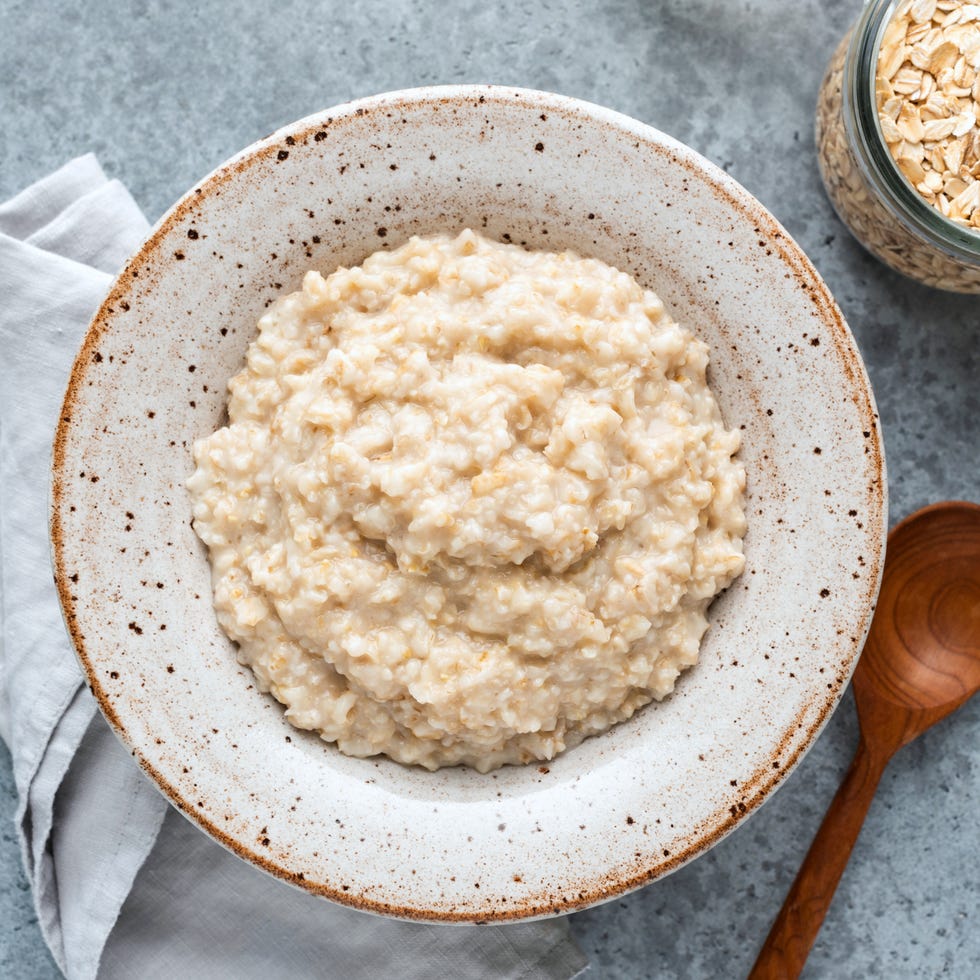 Arx0nt
//
Getty Images
Oatmeal is so nutritious and easy on the tummy. You can make it plain or top if with sliced fruit. Plus, you can make it the night before if you want.
Get the Overnight Oatmeal recipe.

20
Waffles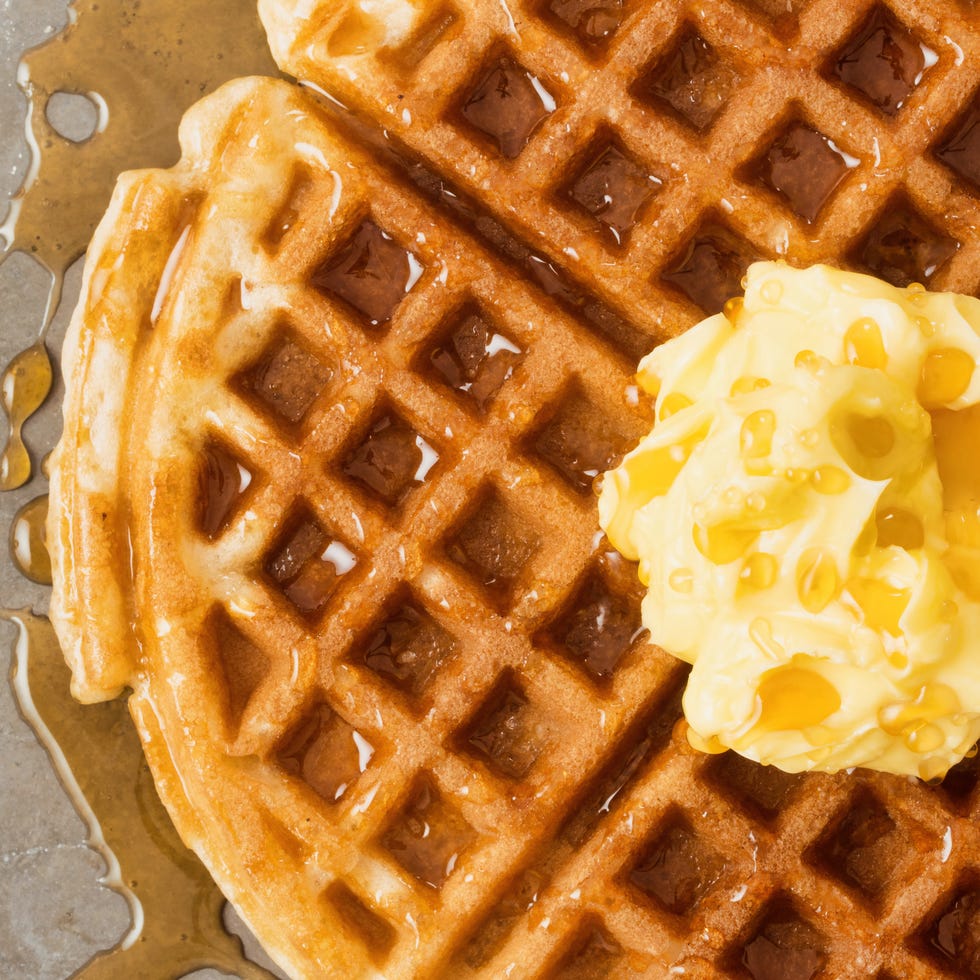 zkruger
//
Getty Images
Breakfast for lunch? Sign us up! You can freeze and reheat waffles so easily, plus you can add good-for-you toppings like, fruit and scrambled eggs.
Get the Make Ahead Waffle recipe.

Christina Montoya Fiedler is a Los Angeles-based freelancer with over 15 years of experience writing for online publications. Her work can be seen in Good Housekeeping and Woman's Day, where she covers everything from gift guides to personal essays. She holds a B.A. in English from Chapman University and is working toward her Early Childhood Education teaching credentials.