Every item on this page was chosen by a Woman's Day editor. We may earn commission on some of the items you choose to buy.
The Best Multivitamins for Women in 2023, According to Doctors and Registered Dietitians
Experts say these women's supplements may be helpful depending on your lifestyle, health, and age.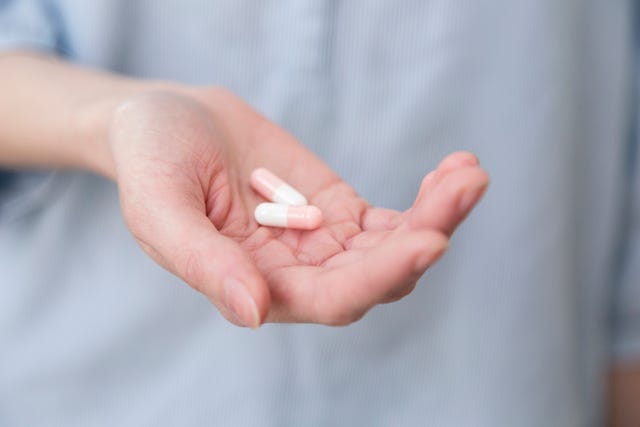 Innocenti
//
Getty Images
If you are considering taking a multivitamin and trying to find the best multivitamin for women, there are dozens of factors to consider. First, it's important to take into account that not every person needs a multivitamin, particularly those who have balanced diets, no known vitamin deficiencies, and are getting their nutrients that way. Second, it's not necessarily something you should be jumping into without talking to an expert first, even if you've done your research.
Dr. Abisola Olulade, a board certified family medicine physician in San Diego, California, tells Woman's Day that those "consuming a healthy balanced diet do not need a supplement at all, so the best supplement at times is no supplement." She explains that "it's always better to focus on getting nutrients from food."
There are exceptions to this rule, however, which is why consulting your doctor is always a smart choice. Dr. Olulade explains that, for example, lifestyle diets such as veganism and vegetarianism may make it difficult to maintain an adequate vitamin B12 level. There are also vitamins not easily found in food sources, like vitamin D, which makes it a common deficiency in women, especially those with darker skin or those who don't spend much time in the sun. Iron, folic acid, and calcium are three other supplements that may be helpful depending on your lifestyle, health, and age, and whether or not you are pregnant or trying to become pregnant. But remember, only a doctor can tell you if you have a true deficiency.
The best multivitamins for women in 2023:
If you're still curious about which expert-recommended vitamins are out there, the below suggestions might work for you. Just be sure to speak to your doctor before making any changes.
Advertisement - Continue Reading Below
Advertisement - Continue Reading Below
Advertisement - Continue Reading Below
Advertisement - Continue Reading Below
What to look for in multivitamins for women

✔️ Third-party certifications: If you've made changes to your diet and are still seeking vitamin supplements, it's important to know that supplements are regulated by the FDA as food and not drugs. This makes consulting with your doctor even more essential, since they can help recommend the safest options. If you're ready to start some initial research on your own, Dr. Wendy Bazilian tells Woman's Day there are several third-party certifications you should look out for. These include:
Dr. Bazilian says that while not all of these certifications are necessary, the more a supplement has, the better. She explains that GMP is the most imperative, since it has "a number of steps to ensure that the sourcing and ingredients are processed in the best standards." This covers everything in the manufacturing process "from ingredient sourcing, formulation, even labeling and packaging."
Though certified nutritionist Serena Poon also says she doesn't recommend a generic multivitamin to her clients unless they are addressing a specific need, there are some factors that she believes are important to look out for if they are interested in a multivitamin. This includes being made in factories that are audited by third parties, such as those with the NSF GMP certification; made by a team of licensed medical professionals, nutritionists and/or scientists; made by a company that operates with integrity.
✔️ High-quality ingredients: Poon also suggests looking for multivitamins that are made without GMOs and common allergens (like soy and dairy), made without fillers, and with bioavailability in mind.
✔️ Low dosage: Other tips Dr. Bazilian recommends for choosing a multivitamin include opting for the lowest dosage that provides benefits and looking for supplements that you can actually tolerate, as well as finding budget-friendly brands, in order to ensure your daily routine is sustainable.

Advertisement - Continue Reading Below
FAQ

How do you know if you're getting enough nutrients?
"Most of the baseline nutrients the body needs can be found in a balanced diet that is full of vegetables, fruits, whole grains, and high-quality proteins," Poon explains, echoing other experts.
When should you take a multivitamin?
In addition to those who have a condition that affects their nutrient absorption, Poon says pregnant women and elderly people are both groups who should consider taking a multivitamin.
How do you know if you have a nutrient deficiency?
The only way to know for sure if you have a vitamin deficiency is to speak to your health care practitioner, as Poon explains. "Speak with your health care practitioner about testing your vitamin levels and then work with them to choose a solution that will fill specific nutritional gaps," Poon says. "They can also help you navigate custom blends of vitamins designed to enhance certain components of health."
What's the best multivitamin for me?
Again, experts agree that the only way to truly know which vitamin is best for you and your overall health is to speak to your doctor first. "Always check with your health care practitioner before starting any supplement program," Poon says.

Olivia Muenter is a freelance writer and former fashion and beauty editor who writes about fashion, beauty, lifestyle, relationships, travel, home decor, and more for Woman's Day and beyond. Her work has appeared in Bustle, Refinery 29, Glamour, Byrdie, Apartment Therapy, Philadelphia Magazine, and more. When she's not reading (or talking about reading on Bad on Paper, the bookish podcast she co-hosts), you can find Olivia working on her first novel, curating the perfect playlist, or shopping online.

Sam Lawyer is a lifestyle writer and television producer based in New York City. She's been contributing to Woman's Day for nearly five years, and covers a variety of topics from gifting, to health, and entertainment. Her work has additionally been featured in Cosmopolitan, Country Living, and Good Housekeeping. When she's not writing or producing, you can find her binging her favorite Bravo shows or getting walked by her French Bulldog.